Folk Molds
Folk Molds
Our AFSS hardening technique improves the hardness of the outer face to the maximumm, while the basis of cavity walls still remains flexible !
AFSS-MP: Hardness of 68° HRC and a depth of hardness of 1.5 mm are standard !
Speciality: Depth of hardness up to 2 mm is possible.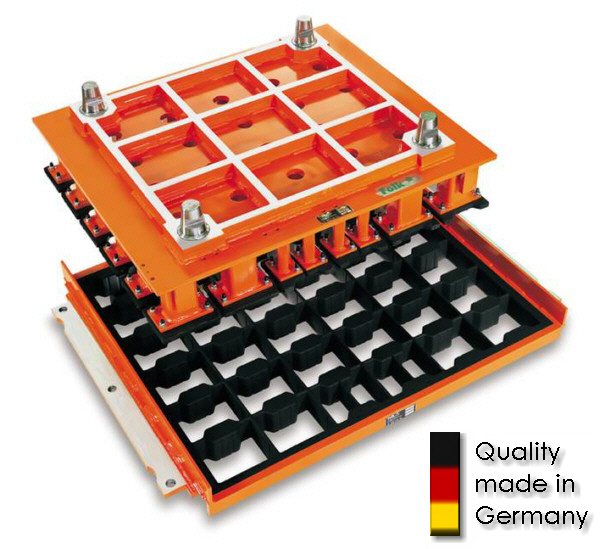 All wearparts of Folk Molds are made from steelalloy which is specially modified for that operation. Perfect fitting to any type of blockmachine is the result and leads to maximum life expactation.
Profiled tampershoes are exclusively made from solid steel, additionally hardened and are interchangeable.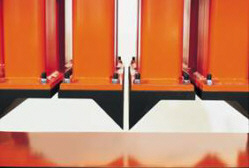 Download Folk brochure, Folk Pavingblockmolds, Folk Hollowblockmolds, Folk Molds for Besser blockmachines